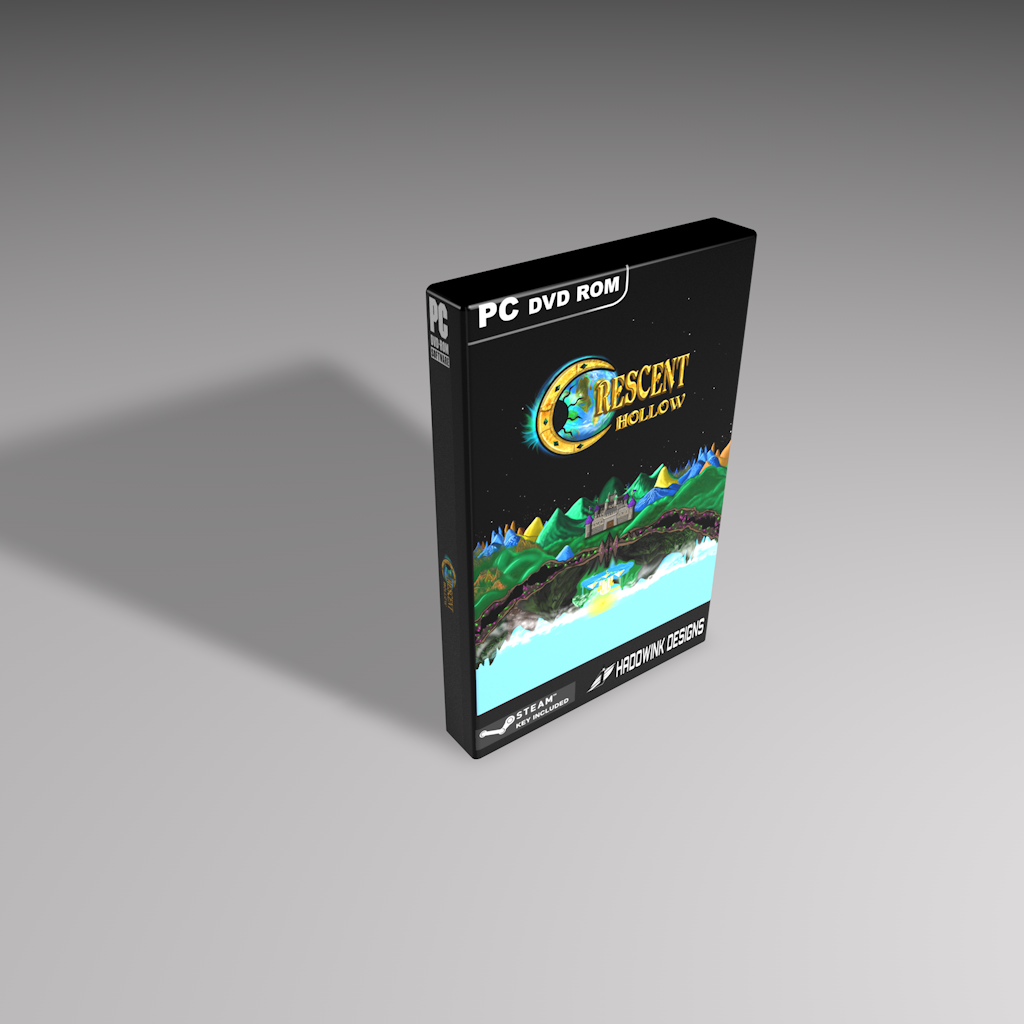 Crescent Hollow

Download on Steam
Shareware Demo 1.1.5 - Windows version comes with an installer. This is a Shareware DEMO, you can fully play as 2 of the 4 characters: Ninja and Airship Pirate.

What is Crescent Hollow

Crescent Hollow is an Action RPG, (2D Top Down Orthogonal). "As above, so below, discover the mysteries of the hollow". Step into the world of Anthropia where you can dynamically change the world environment. Will you help the empires of the world, or destroy them? Four different classes with unique stories, and around a dozen party units to summon at the barracks. (Build your own party + Couch COOP)

Crescent Hollow has been in development since 2015 and is a handcrafted game from the ground up with custom music, sound design, art, and code.

There are currently 4 classes to choose from: Airship Pirate, Ninja, Druid, or Dark Knight. All 4 classes have been fully animated, have their own unique intro story, and wield around 20 powers each.

Real-time action combat, each class has about twenty powers and four to six standard attacks with their class weapon.


Dynamic airship battle system that allows you to experience real-time combat in the skies. You can fire cannons, upgrade your cannons, customize your sail, and you will have to repair your hull after certain battles.

Complex, yet comprehensive stat system, complete with resists for player, party and enemy.
ATTRIBUTES:
STRENGTH – Multiplies melee damage
INTELLIGENCE – Multiplies Magic/Elemental damage
VITALITY – Health Pool and Regen
ENDURANCE – Stamina Pool and Regen
WISDOM – Mana Pool and Regen
AGILITY – Movement Speed
DEXTERITY – Attack Speed
Current Resists: Fire, Ice, Water, Lightning, Earth, Air , Dark, Light


So far there are about 30 fully animated creatures in the game, half of them can be gained via quests and can be commanded with command scrolls, then summoned at the barracks. (*not all enemies can be turned into party units.) When you buy command scrolls at the barracks, and then use a command scroll, it has a 15% chance of sucking the soul of special enemies in, then it turns into a command card. From there you can summon that particular creature at the barracks. Plenty of bosses to fight!

Three controllable party members called "Party Units", mix and match them, level them up, unlock new powers. The barracks buildings can be found in any major Empire or town, and is used to summon your party units. *Each class starts off with their own unique party units.

Experience combat with up to four friends. (Party Units are taken over by each controller plugged in).


Harvest items from plants, trees, enemies. Craft potions from the alchemy station, weapons/armor at the anvil, cook food from the campfire. Gather wood, stone, and ore to build your empire from the ground up. You will also be able to farm. The build system ties into the games main story quest, it will all make sense as you play. For now, we will explain the best we can since build mode is not in the DEMO. In the near future, we will release a build mode DEMO since the system is quite complex.

Around a dozen biomes, each highly detailed and fleshed out. Multiple overworld maps. Explore the islands of the seas and the skies.

The day/night cycle is connected to a global clock. There is also a calendar that keeps track of every day of each month so that events can be triggered any day of the month. As day turns into night it becomes especially dangerous as there are exclusive nighttime creatures that spawn.

SOUNDTRACK: http://crescenthollowgame.com/soundtrack/
Fully customized music to bring the world of Crescent Hollow to life. The composer has brought her unique sounds in creating modern retro style music.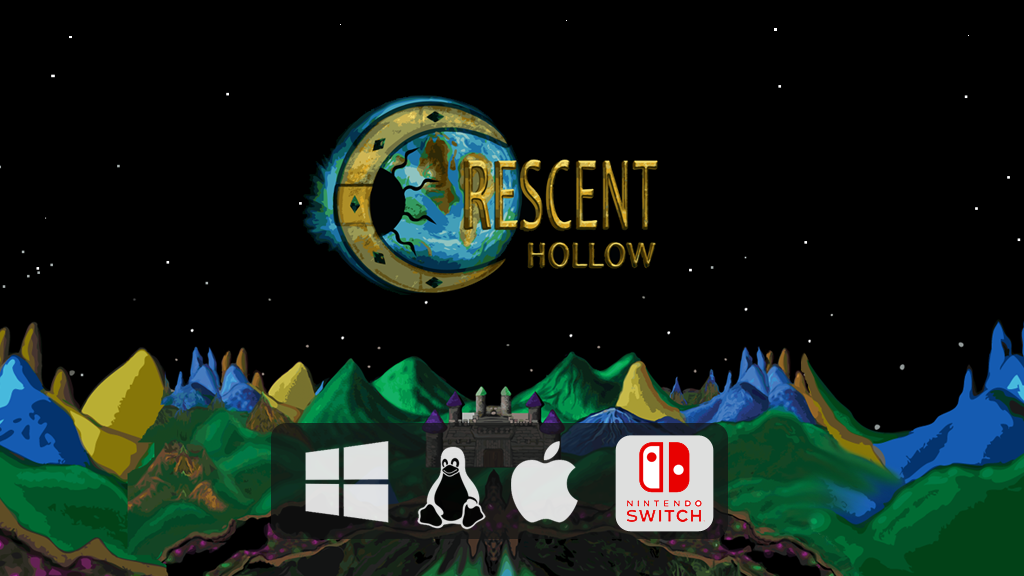 Platforms: Steam, PC, Linux, Switch

Distribution: Steam, Nintendo eShop, and DRM free
Genre: aRPG (Action RPG) , Light RTS elements
Retail Price: $14.99
Engine: Unity
Be sure to sign up for the newsletter:
http://crescenthollowgame.com/
Business Inquiries: contact@shadowinkdesigns.com
Game Feedback: contact@shadowinkdesigns.com
Download
Click download now to get access to the following files:
crescenthollow_installer.exe
160 MB